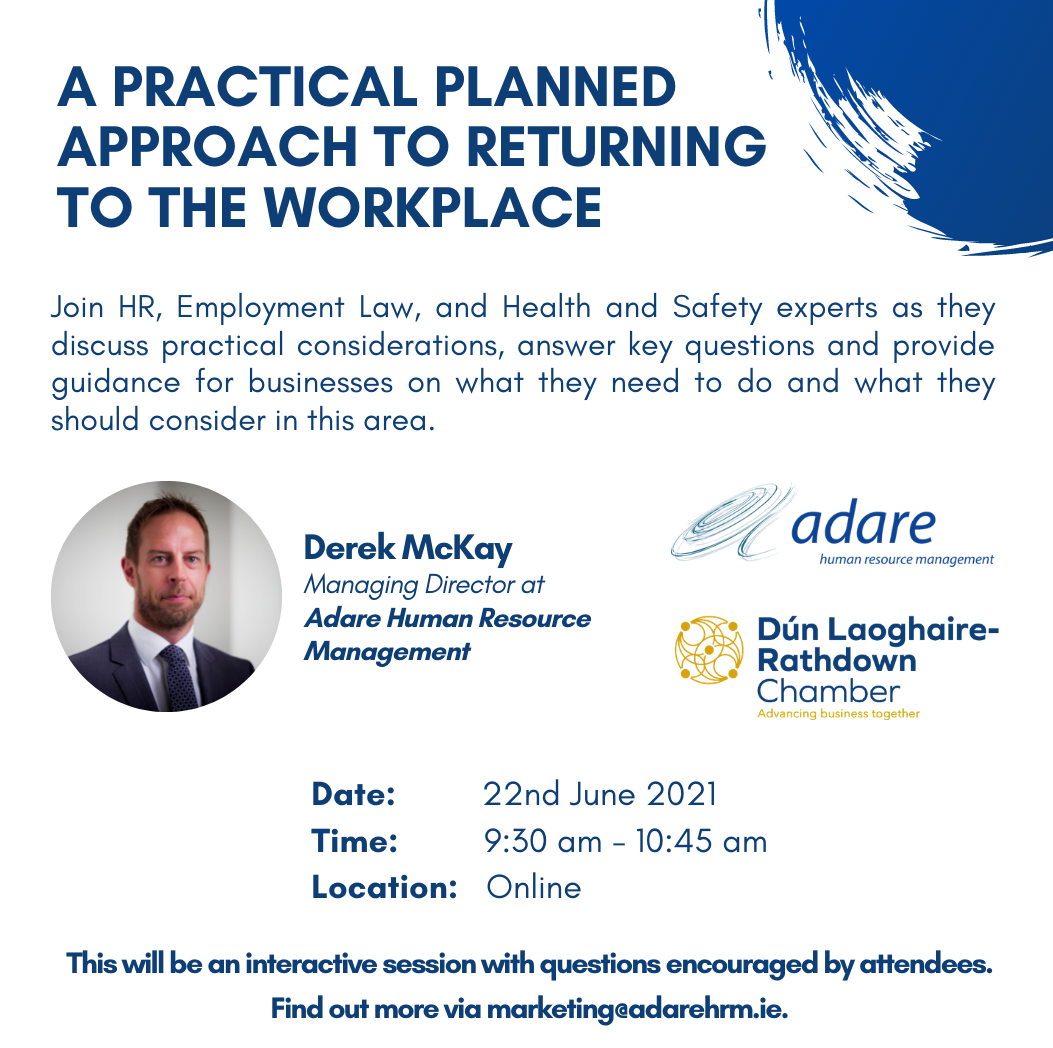 Tuesday 22nd June @9:30AM
Register in Advance
This event is hosted by DLR County Chamber in partnership with Adare Human Resource Management.
As the lockdown restrictions continue to ease and as Society and businesses reopen, it is critical that all businesses ensure the effective implementation of the Return to Work Safely Protocols and implement practical HR measures.
Join HR, Employment Law and Health and Safety experts as they discuss practical considerations, answer key questions and provide guidance for businesses on what they need to do and what they should consider in this area.
Key considerations and discussions will focus on:
• What are an Employers HR and H&S obligations?
• What should an Employer do if an employee refuses to return to work?
• Are Employers allowed ask employees if they have been vaccinated?
• Do Employers have to permit remote working even if restrictions ease?
• What health and wellbeing measures should Employers put in place?
Every organisation has obligations to ensure the health and safety of both their employees and visitors to their premises and so the implementation of a carefully considered return to work plan is business critical.
This will be an interactive session with questions encourage from attendees.
Topic: A Practical Planned Approach to Returning to the Workplace.
Speaker: Derek McKay | MD | Adare Human Resource Management
Date: 22nd June 2021
Time: 9:30am – 10:45am