The Age Friendly Business Recognition Programme encourages retailers and service providers to think about the following:
What low or no-cost changes they can make to help their older customers' experience better.
Participating businesses are asked to nominate and 'Age Friendly Champion'  in their retail shops or businesses.
Some of the changes that businesses have made include providing a rest chair, making sure all signage is easy to read and available and in large print and/or having spare reading glasses at cashier desk and making sure to give each customer as much time as they need.
Some retail have dedicated hours for shoppers and the music stream is lower to allow for a quieter and relaxed atmosphere in order to shop.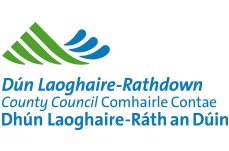 Dún Laoghaire Chamber Business Awards
5th October 2023 | Fitzpatrick Castle, Killiney
Dress: Black Tie
Closing Date: Friday 25th August 2023