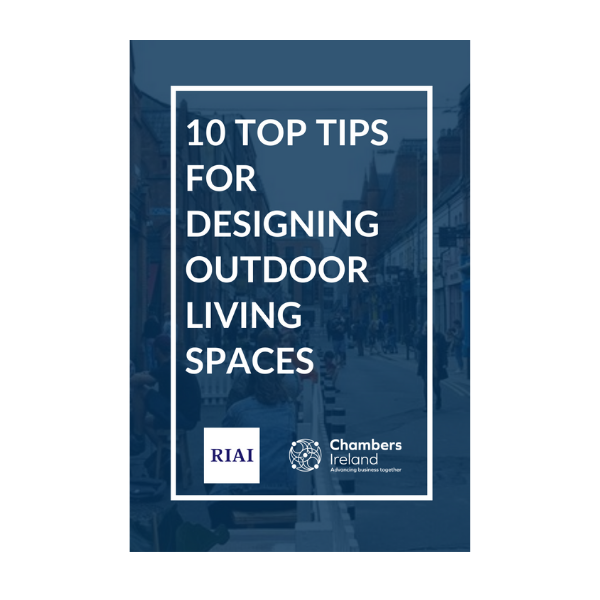 Chambers Ireland is delighted to partner with the RIAI on this timely guide on the 10 Top Tips for designing outdoor spaces ahead of the re-opening.
We hope this will be a useful tool to make the most of the outdoor space available to businesses and the wider community for the coming months as we embrace outdoor spaces.
Download report here.