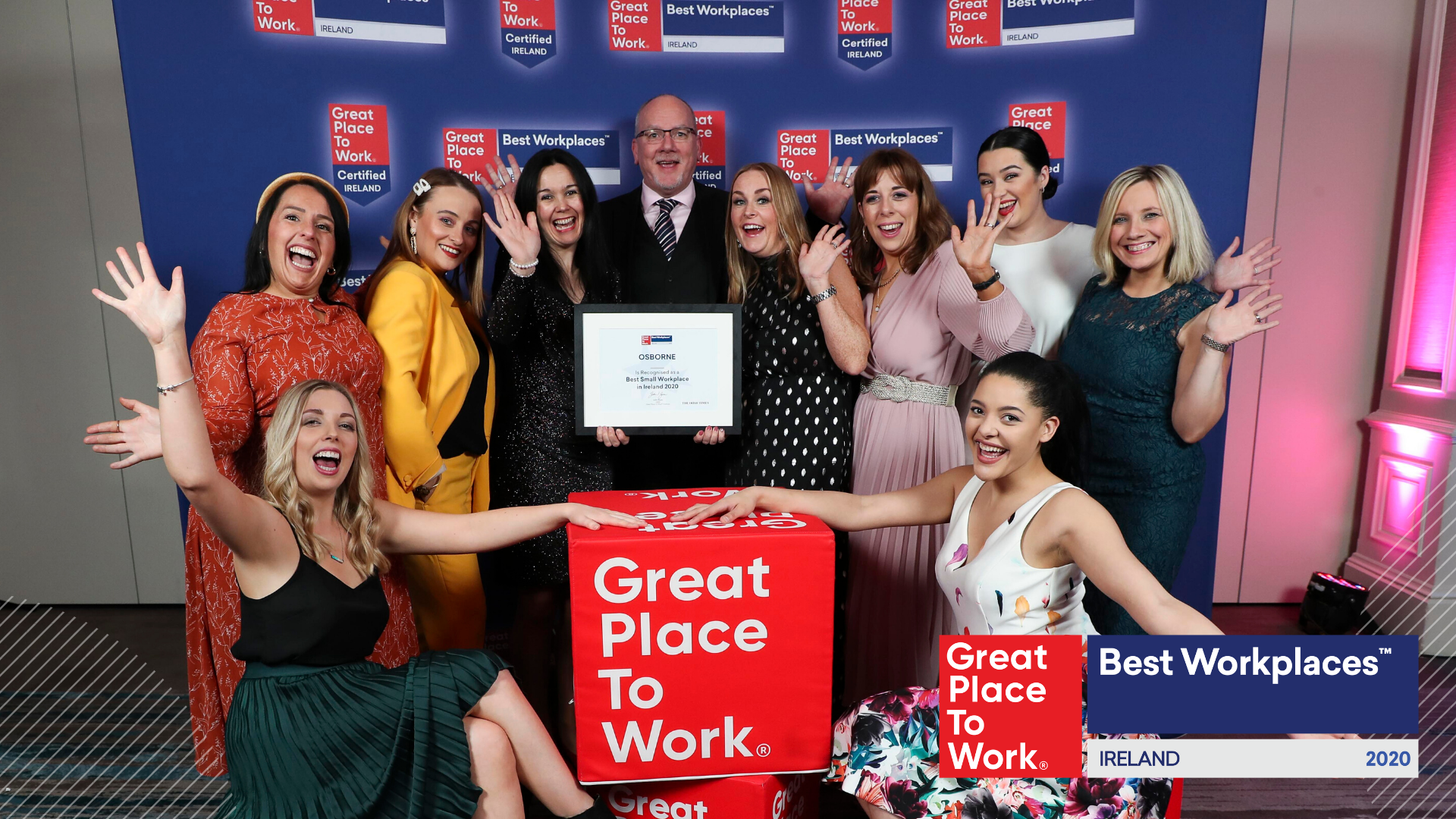 It was a proud moment for Osborne at the Great Place to Work Awards last night as the company were named in the top 3 Best Workplaces in their category at the Great Place To work Awards last night.
As an organisation, Osborne strive to create a culture where every single member of the team feels valued and incredibly proud to be part of the Osborne Family.
This award and recognition are extra special for Osborne as it is based on feedback given to GPTW by the entire Osborne team.
This is the third year in a row that Osborne has featured in the top 10 Best Workplaces List and the 1st year to feature in the prestigious Top 3.