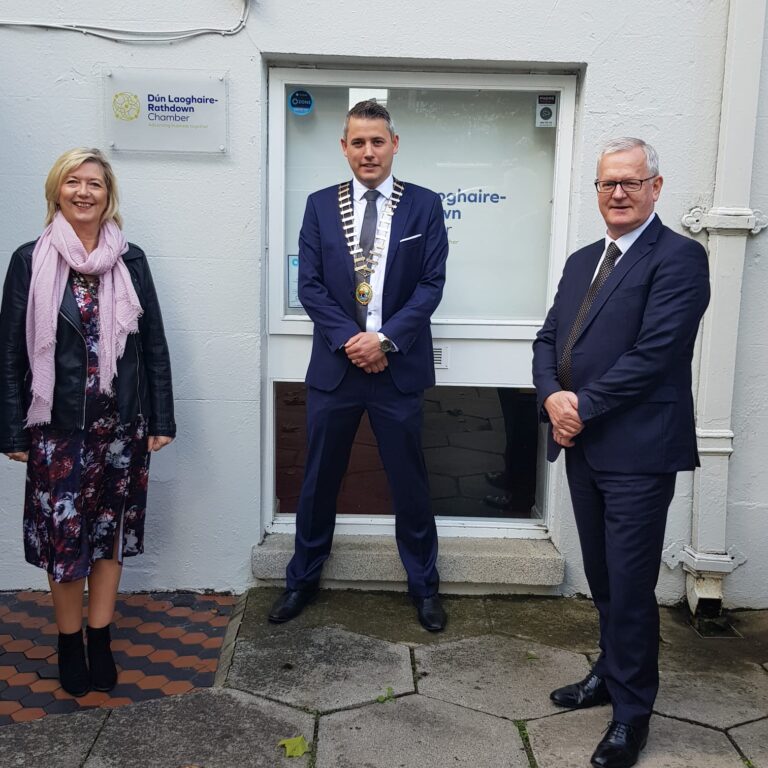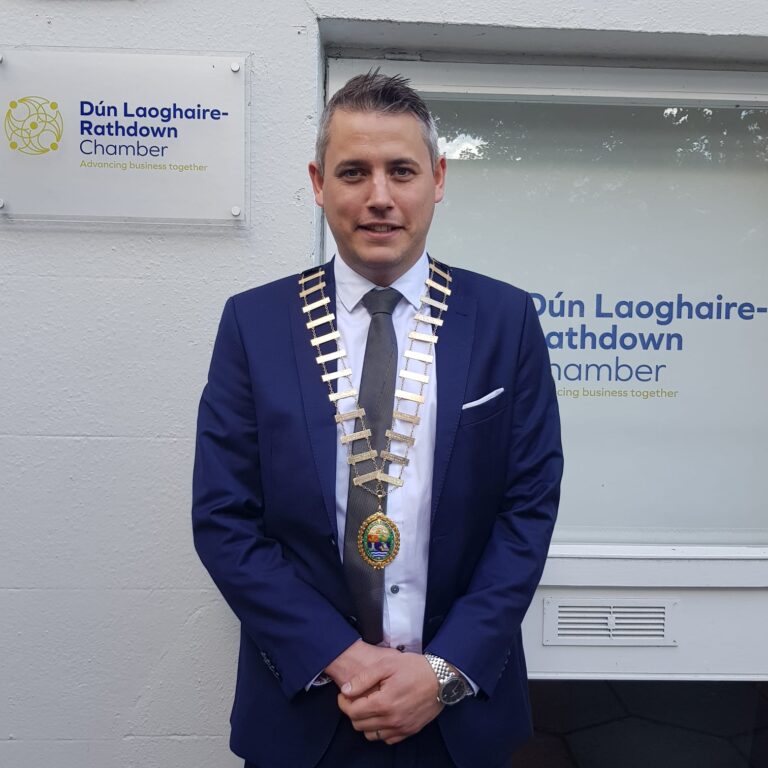 Dún Laoghaire Rathdown Chamber has a new President. Brian Kirwan was elected President of the Dún Laoghaire-Rathdown Chamber at its AGM in August 2020 which was ratified by the Board in September and now takes up office.
Brian is a Partner in Amory's Solicitors based in Sandyford and originally joined the Board of Dun Laoghaire Rathdown County Chamber of Commerce in 2019. As part of a local business, Brian is keen to do all he can to use his own experience to help promote businesses in the County.
Brian's Presidency comes in a year which continues to see many challenges for business and for the community within DLR, and Ireland as a whole. Whilst many activities of DLR Chamber, such as face-to-face networking have been curtailed temporarily due to restrictions, DLR Chamber, in this it's 71st year, will continue to update all members in terms of opportunities, and to lobby for what is best for business and give business a voice within Dún Laoghaire-Rathdown, as the largest business organisation in the county.
Brian is supported by a Chamber Council made up of experienced and committed people who come from a range of separate specialist business and corporate backgrounds. He takes over from Aileen Eglington, Past President who has just completed a strong 2 year term and who remains on the Board Executive, as well as PRO.
Vice President Elect is Gerry McConville. Gerry is Chief Executive Officer of Capital Credit Union, based in Dundrum, with over 55,000 members and nine branches within South Dublin. With over 30 years experience in this area, serving the community, Gerry is also on The Board of Management of Dundrum College of Further Education.
Other new members joining the Board of Dún Laoghaire-Rathdown Chamber this term are Nigel Craughwell, GM of The Royal Marine Hotel Dun Laoghaire, Liz O'Donovan Voltedge, and Breffni Jackson, Bank of Ireland.
Brian, working with the Board, and CEO Gabby Mallon, will focus on keeping the Chamber membership informed of relevant changes to business and law regarding matters that may affect, either positively or negatively, on their business operations while also affording opportunities for the membership to attend relevant seminars and briefings, integrated into our Events Calendar, including our Motivational Mondays and other Networking Events.
DLR Chamber will concentrate on continuing to provide support to its members and promoting CSR, SMEs and business development across the County in these turbulent times, whilst planning ahead for a strong year in 2021 and beyond.
DLR Chamber is also part of the Greater Dublin Chamber, Alliance and CEO DLR Chamber Gabby Mallon is current Chairperson of Greater Dublin Chamber Alliance.
Gabby Mallon is also Vice Chair of Dun Laoghaire Town Committee and Chair of DLR County Childcare Committee. Gabby also represents the DLR Chamber on the Dún Laoghaire -Rathdown Local Community Development Committee (LCDC) and on The Board of Management of Sallynoggin Further Education. All Board members of DLR Chamber are involved in various key business, community and Strategic Policy Committees within Dún Laoghaire-Rathdown.