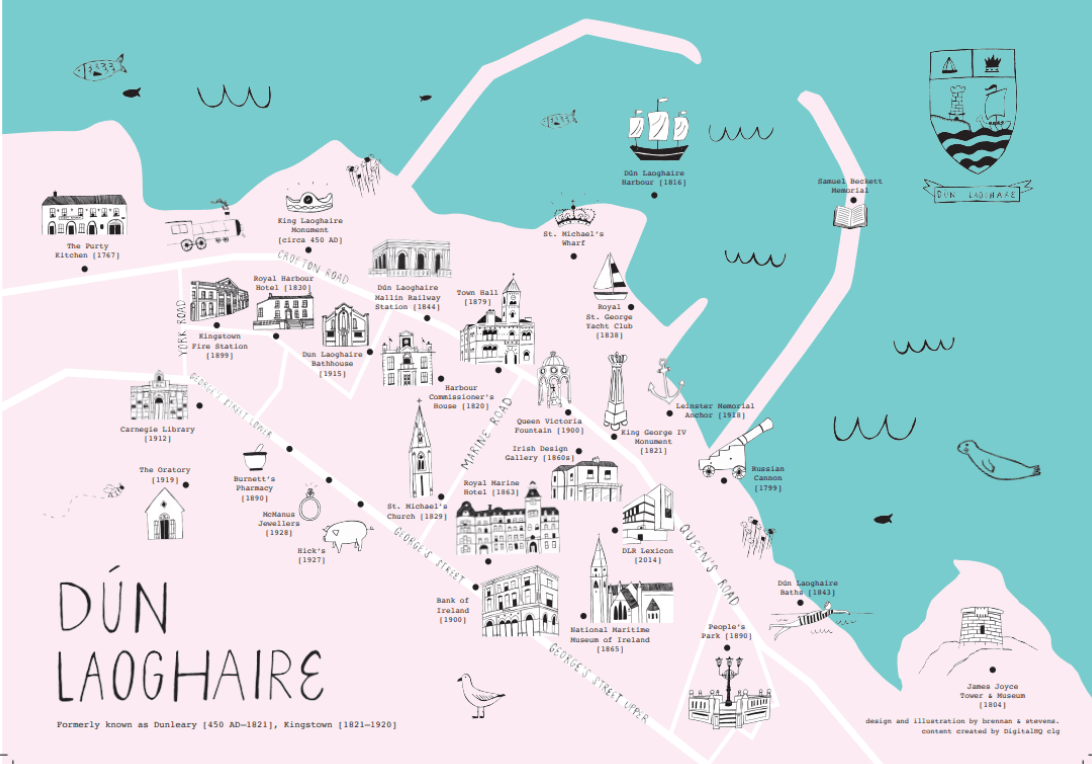 So much history all within a short walking distance
Since 450 AD, our town has been Dublin's go-to spot for visitors and traders. Originally a fishing village located where the Purty Kitchen now sits, Dún Laoghaire as we now know it largely dates from the 1820s. Since then it's been home to the world's first suburban railway, the first purpose-built yacht club in the world, and the world's largest asylum harbour.
Our town is also home to many independent, family-owned businesses of long standing. We have included a selection of those that have been located here for at least 50 years. For more about the history of our town see Tom Conlon's book "Victorian Dún Laoghaire".
We have put together a handy walking tour for you here, design and illustration are by Brennan & Stevens.