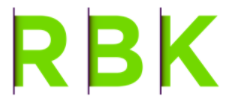 RBK have just launched our International Desk – Russia, a dedicated service line for Russian speaking individuals operating businesses in Ireland or looking to set up a business in Ireland.
This is a unique service offering in our industry and we believe it is one of the first of its kind amongst Irish accountancy firms. We are focusing on Russian speakers who may have businesses in Ireland or who are interested in doing business in Ireland as well as Irish businesses seeking to develop new markets in Russia/CIS.
RBK are a leading firm of Chartered Accountants and Business advisors in Ireland. We are firmly rooted in the Irish market having been in business for in excess of 60 years but we also understand business and what it takes to create a successful business and the importance of culture. We provide a "one stop shop" for business and can bring our years of accountancy, business and taxation experience to you, through our medium of native Russian speaking Chartered Accountants and Business advisers.
Click here for more information.