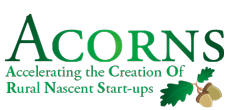 ACORNS 7 is an initiative focused on early-stage female entrepreneurs in rural Ireland.
Funded by the Department of Agriculture, Food and the Marine, the programme delivers six months of peer support to female entrepreneurs and has assisted over 300 female entrepreneurs in the last five years.
More information can be downloaded here.
Applications can be made through www.acorns.ie.
Deadline: 10th September 2021