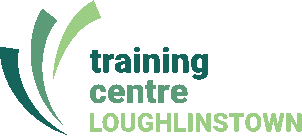 Courses provided by DDLETB (Dublin & Dún Laoghaire Education & Training Board) Training Centre Loughlinstown
July to September Highlights: 
Evening Courses – Open for Registration starting in September
Visit our weekly information hub, every Wednesday from 9:30am-12:00pm.
Loughlinstown Training Centre offers a wide range of day and night courses for unemployed clients and employed clients who wish to improve their skills. Our Centre has ample parking, it is serviced by many forms of public transport including the Luas Green Line stop Brides Glen/Cherrywood, bus routes 7/45/84/84N/145 and the 111 from Dun Laoghaire Dart Station directly to our Centre.
To apply, you can click onto the title of any course or scan the QR code here for the course to go directly to the application page and then simply click 'apply.'
Or log on to our website:www.loughlinstowntrainingcentre.ie
 Adult Education Service: We also provide a professional adult education service which offers assistance in computer literacy, smartphone skills, English language assistance, employability skills enhancement initiatives and much more. To learn more, contact learningdunlaoghaire@ddletbaes.ie or log on to www.adulteducationsoutheast.com.
Training Centre Location: Wyattville Road, Ballybrack, Dún Laoghaire, Co. Dublin, A96 YC66.
Contact Us: For further information, call us on 01-2043600 and ask for Recruitment or email us at llrecruit@ddletb.ie
Or log on to our website:
www.loughlinstowntrainingcentre.ie