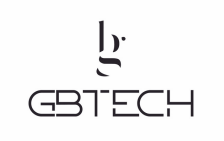 GBTech was founded by the two friends Talita Bernal and Giovanna Gonçalves, driven by the belief that engaging with
purpose sparks fascinating ideas and successful projects.
In 2022, they pooled their strengths and technical expertise in the business to pursue innovative ventures
themselves and embark on a journey of crafting ground breaking projects that embody digital transformation at its core.
Presently, they are diligently working on a project centred around the development of a program named #DigitalTalk. This initiative is tailored to assist SMEs in Ireland by providing them with valuable insights into business process automation and software implementation within the realms of accounting and finance.
Unlock a world of innovation
Download company profile slide deck here.